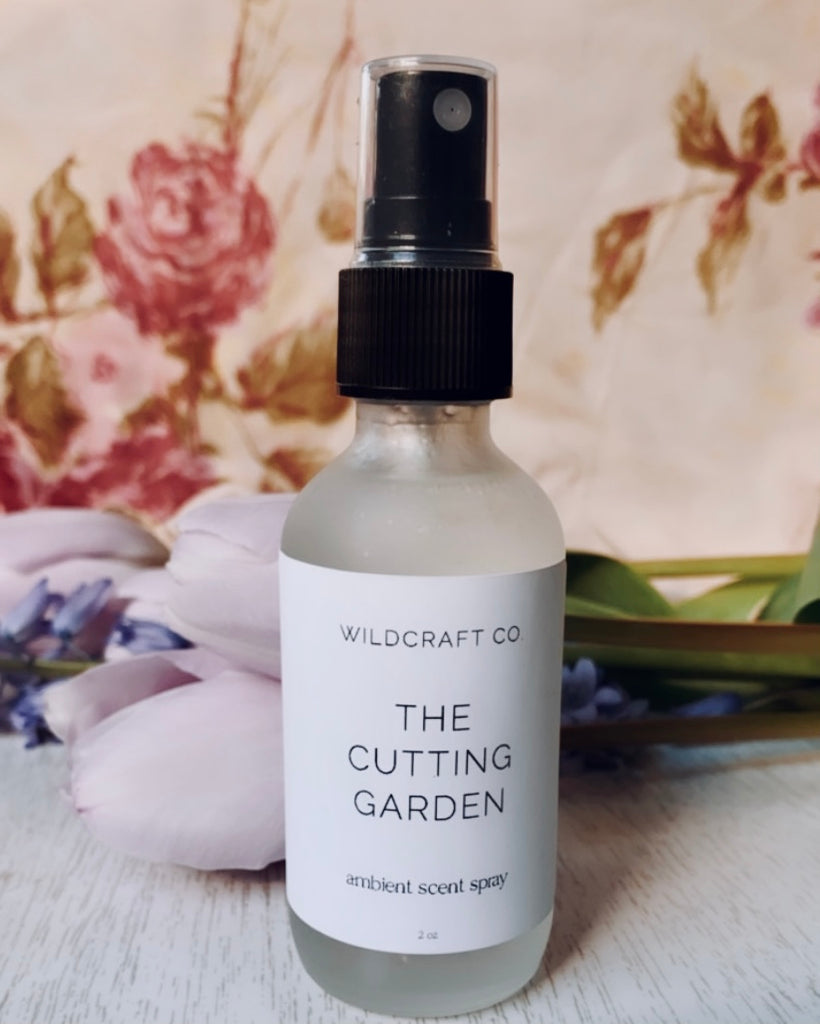 The Cutting Garden: Ambient Scent spray
Immerse yourself in the fragrant beauty of a blooming garden with our natural ambient scent spray, The Cutting Garden. Inspired by the lush greenery and colorful flowers of a late spring garden, this scent combines the spicy warmth of black pepper with the sweet floral notes of peony, ylang ylang, and the earthy aroma of vetiver.
Crafted using only the finest natural ingredients, this spray is perfect for those who seek a pure, chemical-free fragrance experience. Unlike synthetic perfumes, our scent spray contains therapeutic grade essential oils.
Whether you are looking for a personal fragrance or an ambient scent for your home, The Cutting Garden delivers a sophisticated and timeless scent experience that is perfect for any occasion.
To use, simply spray around your aura or your home for an instant burst of natural fragrance. With its long-lasting scent and sustainable formula, this ambient scent spray is the perfect way to elevate your daily rituals.